Description
Express Slim – 15-Day Bundle
The best formula for a  toned body in no time!  The winning combination of a powerful fat burner and the strongest diuretic on the market. A beautifully shaped body in 15 days!*
boosts fat burning by 24%*
boosts  energy  and  increases calorie consumption
eliminates excess water  and  harmful toxins
reduces  swelling  and  bloating  by up to 60%*
reduces  cellulite
Eliminate excess water, detoxify, boost weight loss and feel better!
The powerful combination of WaterOut XXL and FatBurn XXL helps:
WaterOut XXL
Scientists: Eliminating excess water is crucial for weight loss!
In addition to excess water, water retention also causes harmful toxins to accumulate in the body. These toxins can prove especially problematic to the liver, which is our main fat-burning organ. It can make weight loss nearly impossible!
This is why we have designed WaterOut XXL so that it eliminates not only excess water but also helps the body detoxify, in order to optimise the functioning of the liver, cleanse the lymphatic system.
Drink 1 sachet per day with a glass of water and reduce bloating and swelling by up to 60*!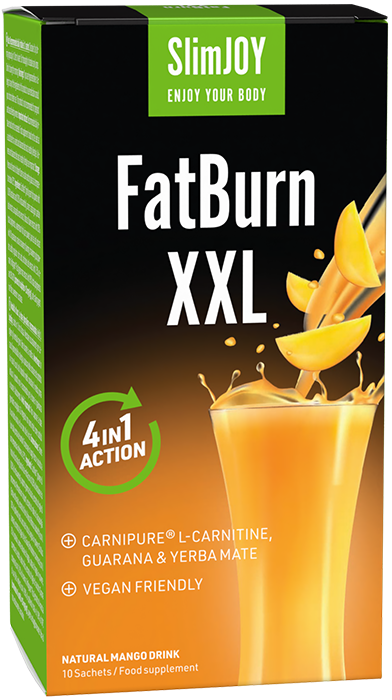 FatBurn XXL
L-Carnitine – the strongest fat burner in the world!
FatBurn XXL contains the patented ingredient Carnipure®, which naturally increases body temperature and helps accelerate fat burning. FatBurn XXL works best if you drink it right before exercise. 
Drink 1 sachet a day after lunch or before exercise with a class of water and burn up to 24% more fat!*